Welcome to Plato's Closet Monterey, CA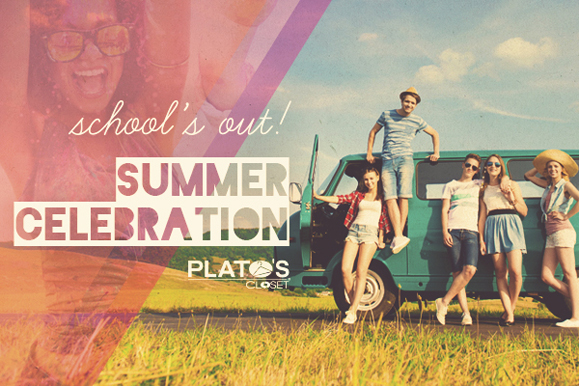 We are looking for a friendly, outgoing person with great customer service skills.
Customer Service Representative - part time (Application) Please print, fill out, and deliver to store.
Congrats! You survived another school year. Kick off your vacation at Plato's Closet! Get ready to beat the heat and load up on tanks, tees, shorts, dresses, sandals and more. Say GOODBYE to homework, studying and stress and say HELLO to sunny skies, pool parties and
great style at Plato's Closet!
Get some C-A-S-H for your gently used clothes, shoes and accessories TODAY!
Welcome to Plato's Closet Monterey, CA. where we buy, sell and trade brand name, gently used teen and young-adult clothing. We pay CASH for winter, spring, summer, and fall clothes that are in great condition.
We buy All Seasons... All year.

Love to change your style? Our inventory changes every day!
Shop the latest styles at discount prices.
Please select the "HOW IT WORKS" tab on the the top bar to get some tips on how to sell your clothes to
If you want to sell your items please call us for current buying hours as the hours vary due to buyer availability. (831)641-9919
Most wanted items!

ALL MEN'S WEAR
ACCESSORIES - shoes,
jewelry, purses...
Athletic and Outerwear
Stop in and sell to us TODAY!!!!
Plato's Closet Gift Cards are available all year long.
Remember, our gift cards come in any amount. So give the gift that can always be traded in.




Plato's Closet Monterey
402 Lighthouse Ave
Monterey, CA 93940
(831) 641-9919
platosclosetmonterey.com